Wish Daniel Ellsberg a (Surprise) Happy 80th Birthday!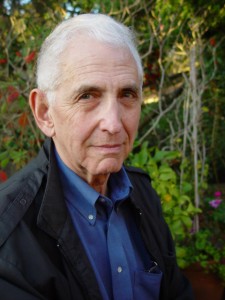 On April 7th, 2011, Daniel Ellsberg turns 80.
Please join us in celebrating Daniel's amazing life so far, as he goes strong and healthy into his eighties.
Leave your birthday message and wishes for Daniel below. If possible, please share a comment, anecdote or story about how his words, actions or example impacted you personally.
Tell your friends! Please Facebook/tweet/email this to whomever you think might be interested.
Just don't tell Daniel, as we're keeping this a surprise for him and will unveil it to him on April 7th.

With appreciation,
–Michael Ellsberg
(Daniel's son)